CERVANTES & PRADO
DENTAL CARE INC
1620 Valle Vista Ave., Suite 150
Vallejo, CA 94589
Proud To Serve Your Family
Cervantes & Prado Dental offers a variety of cosmetic procedures to bring back your smile. Among these procedures tooth whitening is commonly asked for. Tooth whitening will help reduce stains and discolored teeth while lightening them. This will result in a brighter and whiter smile.

Be aware that tooth whitening does not work on exposed tooth roots or some restoration dentistry such as bridges and crowns. In addition to this all cavities in the mouth must be taken care of before this procedure in order to prevent the whitening process reaching the inner tooth and causing tooth sensitivity.
Opalescence Take Home Whitening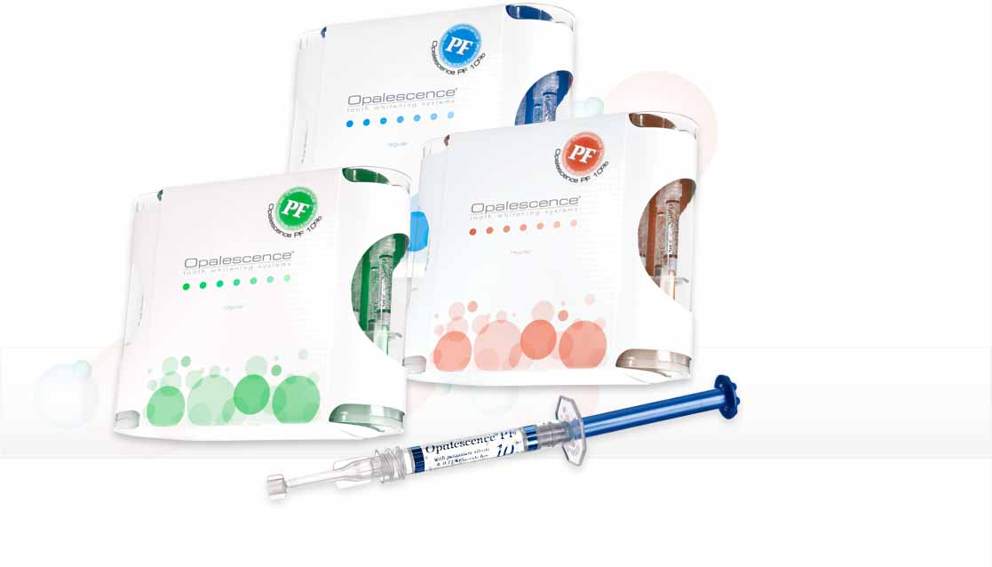 Opalescence Take Home Whitening Gels are only available from your dentist, who will supervise your treatment from initial consultation through completion. The sticky, viscous gel won't migrate to gums and most formulations include Potassium Fluoride (PF), which helps to improve oral health by strengthening enamel, decreasing sensitivity and offering increased cavity prevention.
1620 Valle Vista Ave., Suite 150
Vallejo, CA 94589